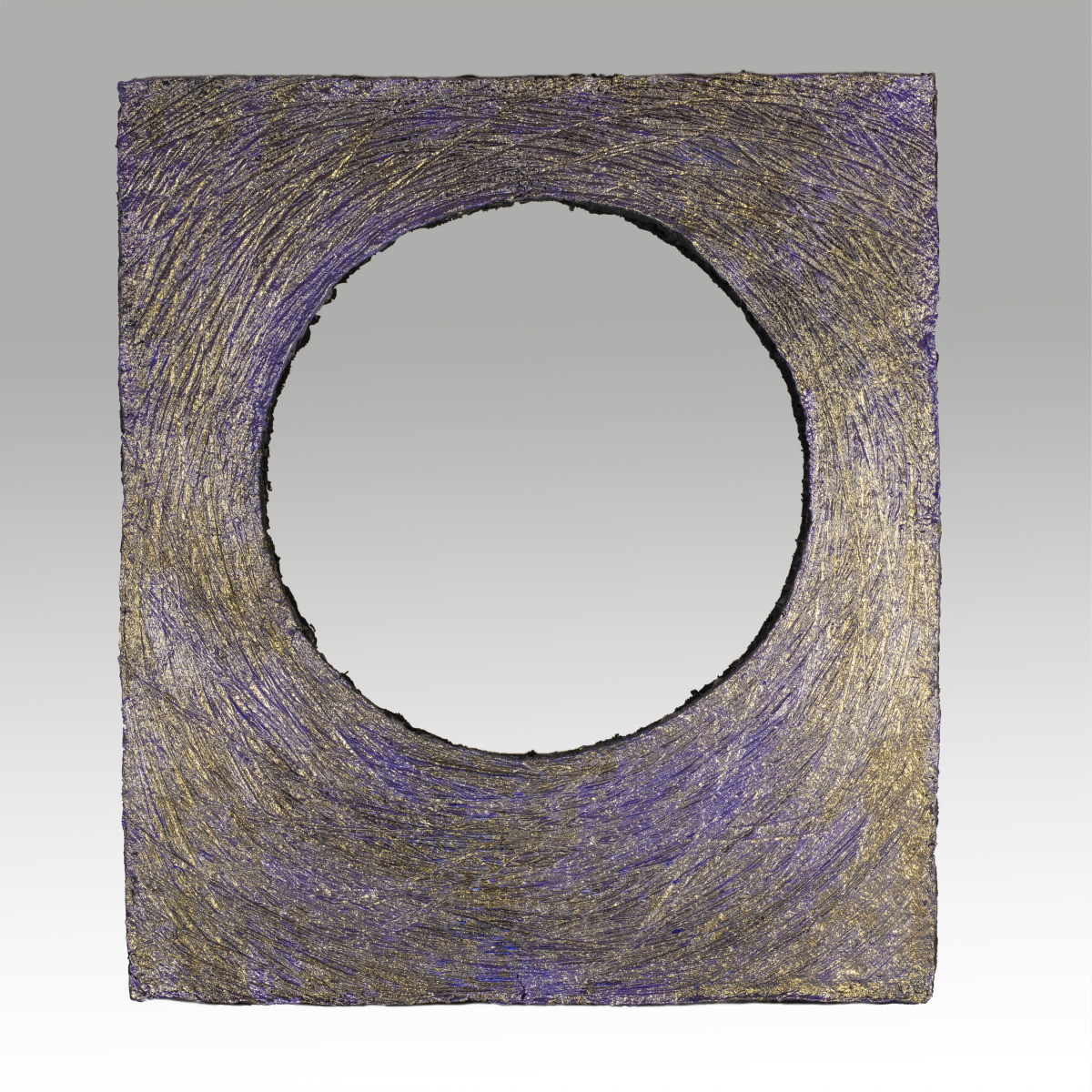 "The Mirror" Circle cutout on Rectangular Wall piece
This wall hanging piece has a scratched circular texturing of iridescent purple and gold tones with large negative space 18" diameter circle cutout of thick cardboard recycled paper. its color changes depending on angle you are looking at it!
30" tall x 26" x 1 1/2"