Katharine Kagel Executive Chef and Owner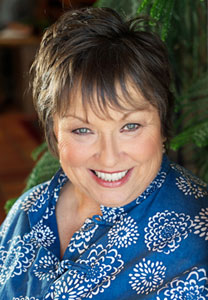 Founder and Chef Katharine Kagel, originally from Northern California, studied cooking in Japan and Hawaii, and then developed a passion for Chinese cooking before moving to the Southwest. In 1978 she moved to Santa Fe and opened Cafe Pasqual's the following year. She helped to found the international association of prepared and perishable food rescue programs, Foodchain, as well as Santa Fe's local program, The Food Brigade.
Chef Kagel's passion for feeding those in need continues; she is a guiding founder of Santa Fe's response to food insecurity – with first vision for the Food Depot, Santa Fe's food bank and she is also co-chair of Kitchen Angels capital campaign, the group that provides free hot meals delivered to Santa Fe's homebound.
Katharine Kagel is the founder/owner and executive chef of Café Pasqual's for some 40 years and curator for Cafe Pasqual's gallery since its' inception 21 years ago. Chef Kagel has authored two cook books:
Cooking with Cafe Pasqual's, Ten Speed Press and Spirited Recipes from Cafe Pasqual's, Chronicle Books.
Café Pasqual's received the James Beard Foundation award for America's Regional Classics Award. Chef Kagel has also been nominated by the James Beard Foundation as Best Chef: Southwest.
Links to articles by Chef Kagel originally published in Local Flavor: