Lisa Smith Ceramic Sculpture
Cafe Pasqual's Gallery is proud to show the work of Lisa Smith!
Come see her creative and whimsical Garden Goddesses, Face Jars and Garden Devils and other delights in the Gallery.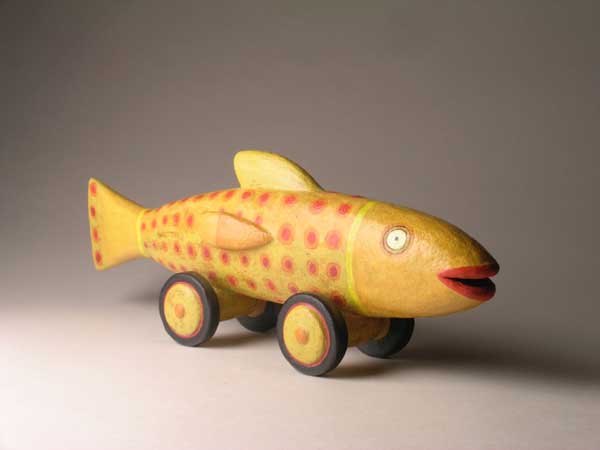 Lisa absolutely loves working with clay. Creating forms with a chunk of moist earth is a tangible way to touch the world, to make an offering. She builds each piece by hand, pinch-and-coil, watching the form take shape inch by inch. Inside each figure is a quiet empty space, the stillness within. It is her prayer the we each come to know the quiet magic dwelling within us which is the seed of a greater peace. This quality is like an angel, watching over the earth, blessing the sky, the animals and the trees. These are earthly angels, radiating warmth and embracing all that is, a reminder of the power of love. Her work helps us connect to the magic of the natural world and the sacred beauty of which we are a part.