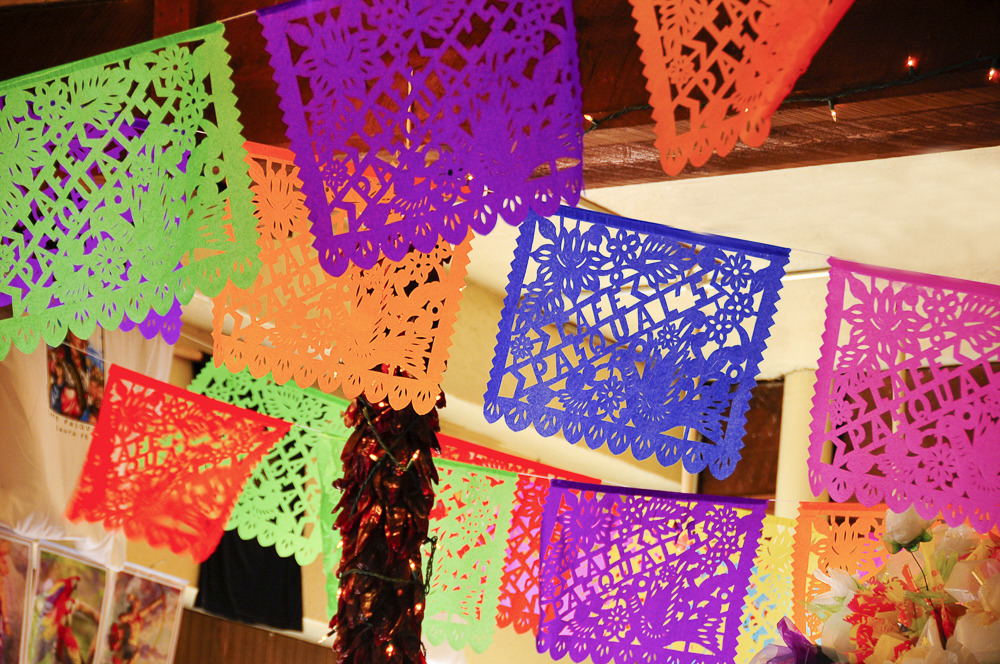 Decorative Papel Picado Banner
Cut paper brightly colored and festive Cafe Pasqual's decorative papel picados or "fiesta flags" that line our dining room ceiling in the cafe. In Mexico no festival is complete without these colorful punched-paper banners!Each flag has Cafe Pasqual's on it with flowers, a bird and scalloped edges.
18 foot strand of 10 flags, each measuring 14" x 18"