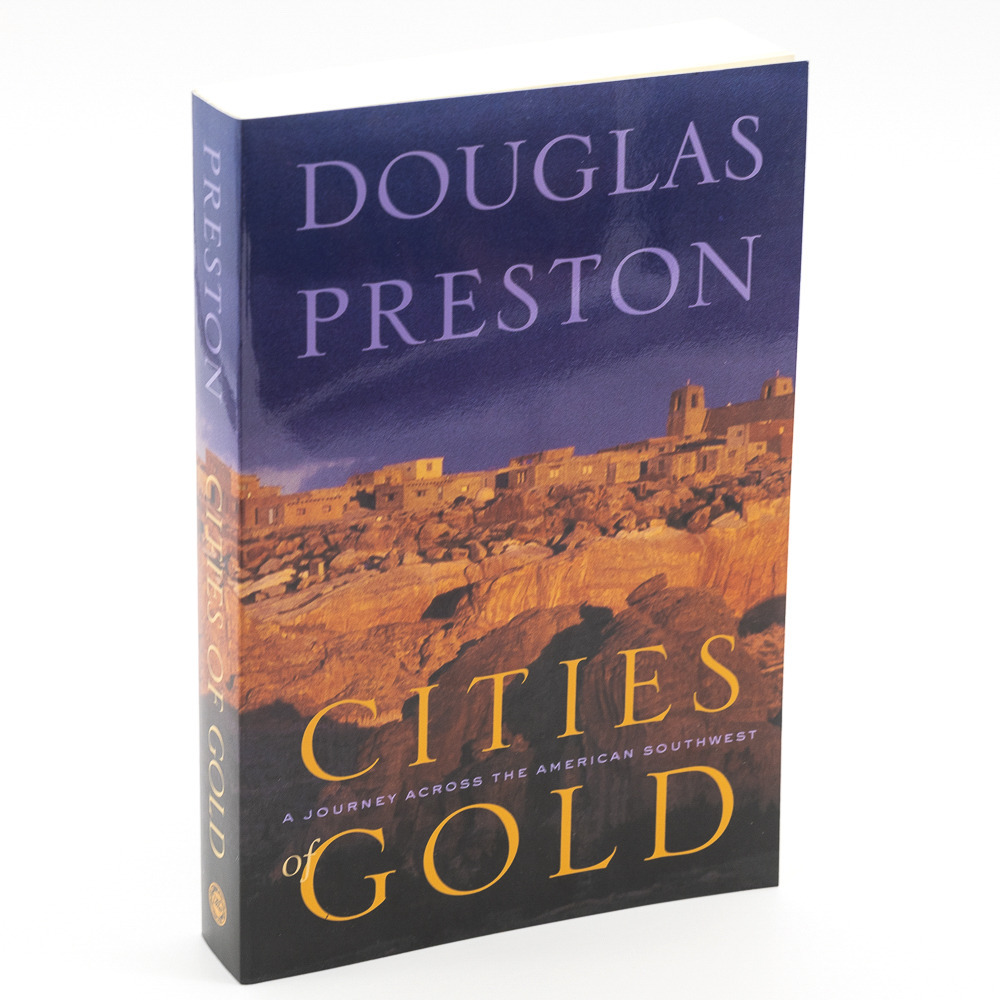 Cities of Gold: A Journey Across the American Southwest By Douglas Preston
9 1/2" x 6" x 1"
This riveting true story recounts the author's journey on horseback across arizona and new mexico, retracing coronado's desperate search for the legendary seven cities of gold. first published in 1992 and now available only from unm press, this classic adventure tale reveals the southwest as it was when europeans first saw it and shows how much, and how little, it has changed. "the great myth of the american west," preston writes, "is that there was a winning of it."

katharine kagel writes "ok, this is, hands down, my favorite book about the southwest. full stop. you will laugh out loud, and many readers will have a cry. this is it! the ultimate buddy book. genius idea-maker, storyteller and prolific author, douglas preston, walks over to his next-door neighbor's house, walter w. nelsons' and proposes they travel some 1,000 miles on horseback across desert and mountain wilderness to retrace the journey coronado took â the historic first european contact of the southwest, in 1540 â using as their guidebook; coronado's diary. only....only, no gps yet, and no cell phones â its 1989, and oh yeah, and some of the miles are so treacherous that no maps have ever been drawn, and where is the water along the way? and...

read this!! you will be so richly rewarded â an unforgettable history where the chapters alternate between coronado's diary, and doug and walter's big ride. an essential history every american should read to understand what happened with what preston calls âthe first great cattle driveâ and first contact. a page turner, fun to read aloud too. also i am sure i have given away a hundred copies â this is the best gift!"

480 pages. unm press

9 1/2" x 6" x 1"