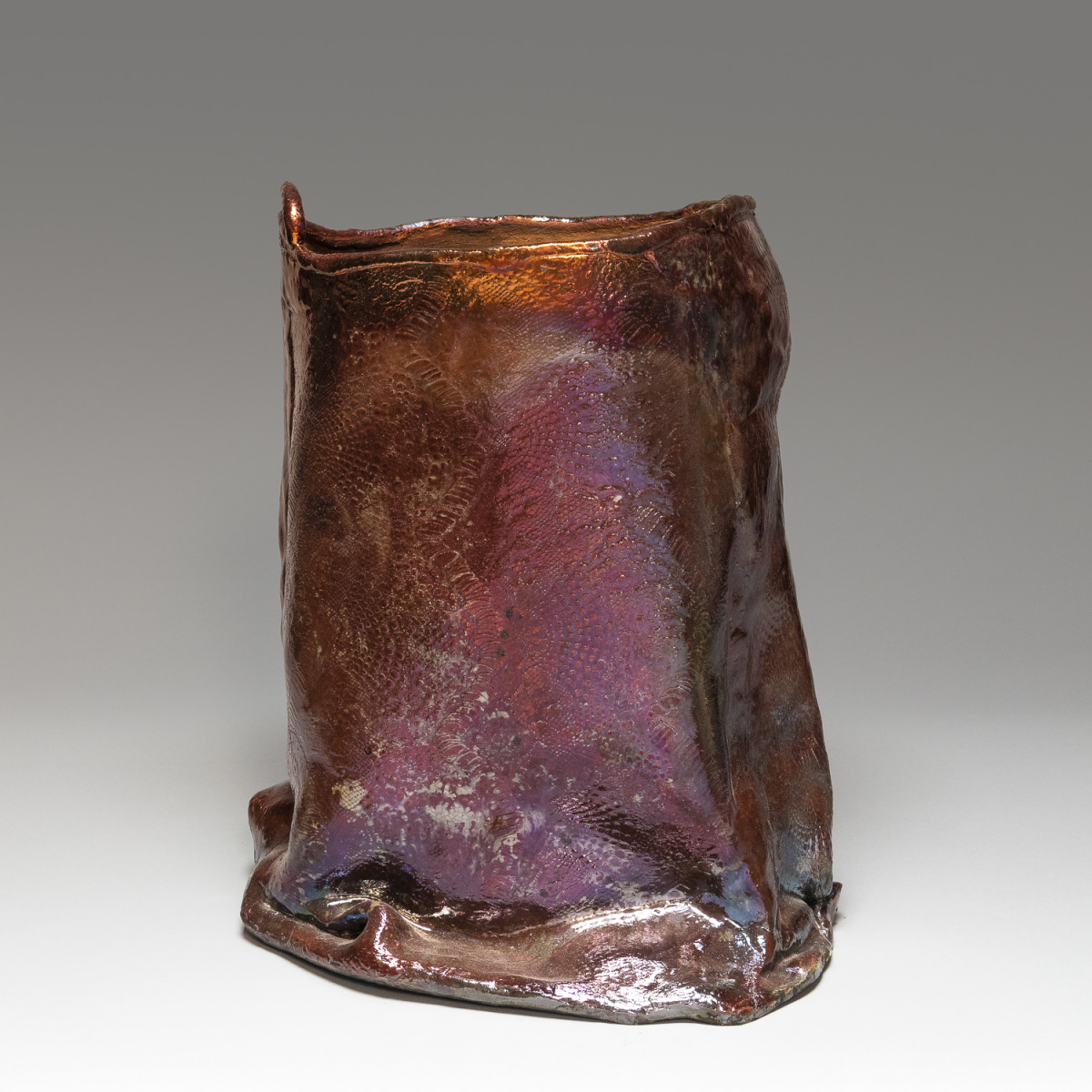 Copper "Possible Bag" large Vessel
This unique Raku "Possible bag" vessel is inspired by the Navajos' "everything possible bags" that were made of animal skins and used to throw in everything possible when moving your home to a new location during seasonal relocation.
Oval shaped opening, textured copper and iridescent shiny glazed copper sides with small loop handles.
13" tall x 12" x 6"