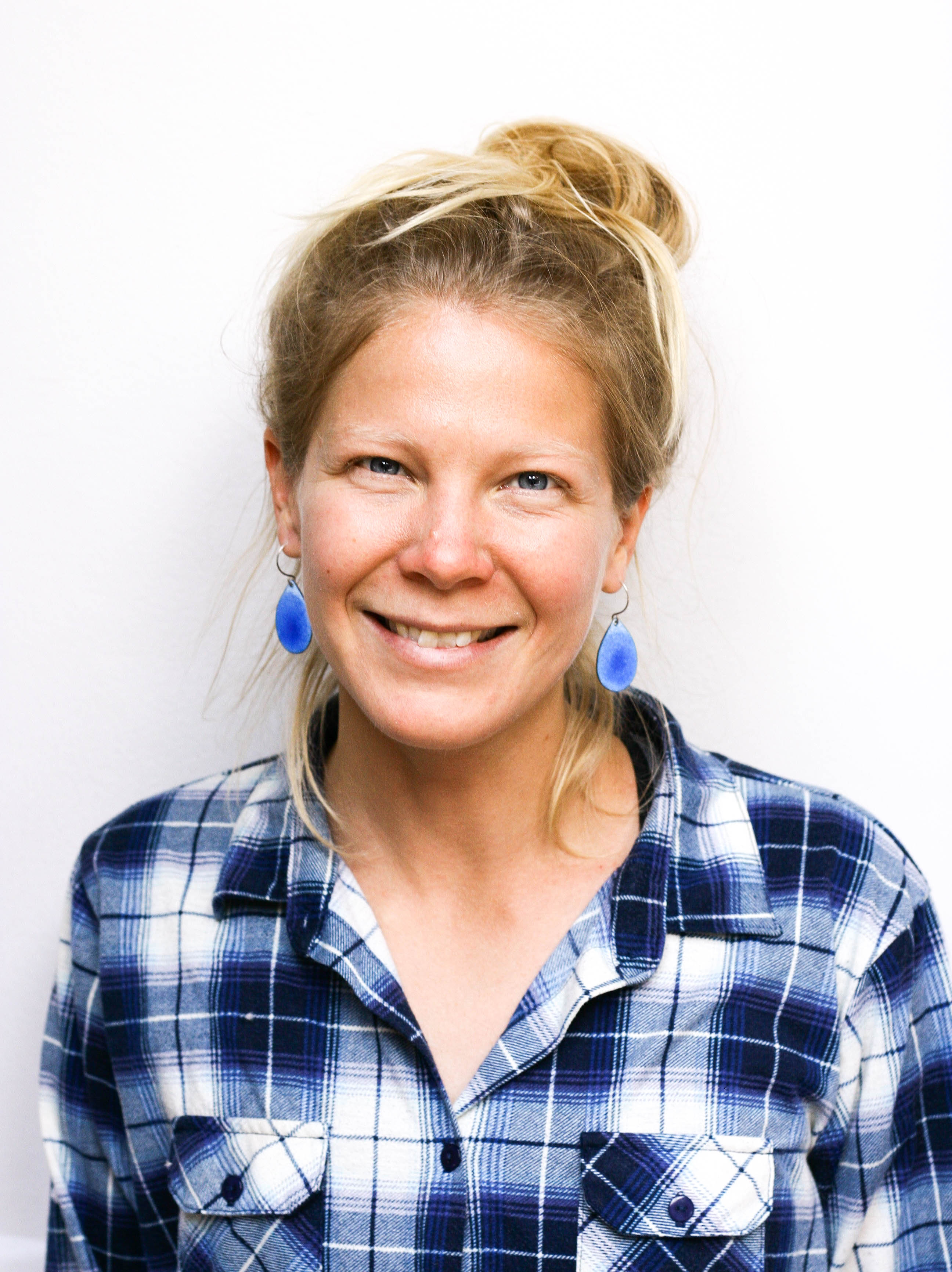 Santa Fe based plein air oil painter Sarah Grenzeback is inspired to get out her palette knife and easel by the open skies, pure light, and rich colors of the wild New Mexico landscape. She paints on site typically in one session, seeking to capture the moment … before the sun moves, or it starts raining.

Since she was little, Sarah always wanted to be a painter like her grandmother. She studied art and oil painting at Brown University, the Rhode Island School of Design, The Art League School of Alexandria, VA, and with local New Mexico plein air artists Michelle Chrisman and Chuck Volz. She also has a masters in Art Therapy from Southwestern College in Santa Fe, and is a practicing therapist. She is grateful to her parents for moving to Abiquiu, NM – the greatest plein air painting paradise there is.
Lucky Ms. Grenzeback grew up within sight of what is arguably Northern New Mexico's most famous landmark, The Pedernal, the flat-top stunning anvil shaped butte that rises from the deserts' floor of deep red oxide earth. Grenzeback only uses the palette knife to create her landscapes. Grenzeback's enchanting small scale paintings easily take on the huge seething landscape. Suffused with the bright light of high clear mountain air, distant lavender blue mountain ranges and blue blue skies sometimes with chrome yellow cottonwoods, the viewer's eye skips rhythmically across her pulsing pleasing canvases.