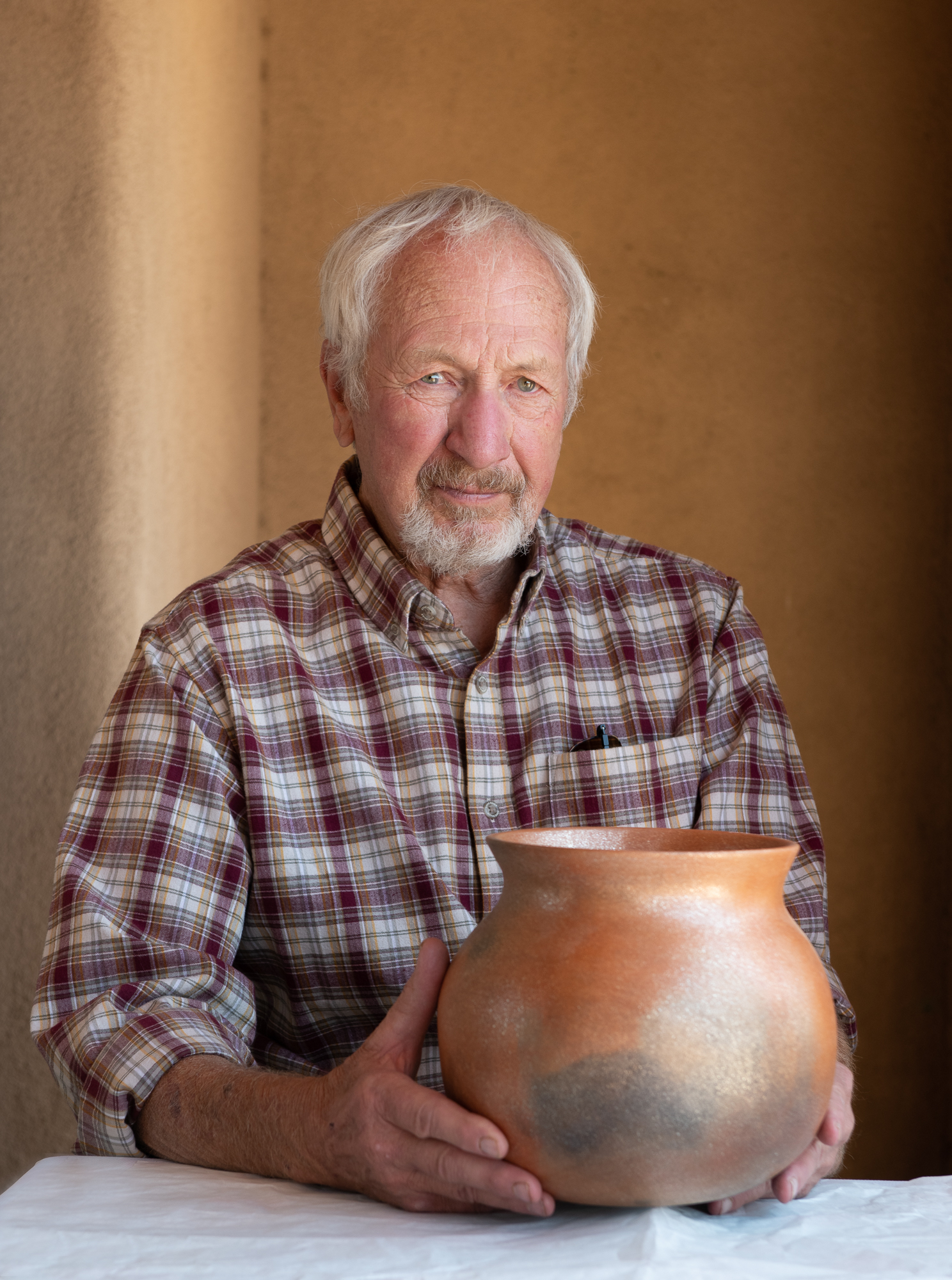 Lee Onstott spent most of his career as a Civil Engineer working around the country in the highway industry. In 1991 he came to New Mexico as a highway engineer and has been here ever since. He is now retired as an engineer.
Lee took several wheel throwing pottery classes before taking his first micaceous pottery class in 2005 when he became "hooked". He took additional micaceous classes at Santa Fe Clay, and then at the Community College where he met the master micaceous potter, Felipe Ortega who became his teacher and mentor.
Lee's interest in micaceous pottery comes from the "hands on" method by which the pottery is made and fired. This use of natural materials to make pottery that is both functional and beautiful fits well with Lee's practical personality and training. Lee worked at Santa Fe Clay and Baca Street Pottery until he built a studio at his home where he can be found most days building and firing his micaceous pots.

The highways systems of America where on Lee practiced his profession as a civil engineer eventually brought him to New Mexico for a work project. That project led him here for retirement too. After moving to New Mexico, Onstott was mentored by Felipe Ortega as a student at Santa Fe's Community College. He appreciates function as an engineer and is renowned for his tableware – skillets, plates, of all shapes and sizes and the decorative use of tossed horsehair onto his objects to create squiggle designs on the plates just as they come out of the firing. It is the fusing of the practical – the civil engineer in Onstott with the intrinsic beauty of the mica and traditions of the Southwest mica cultures that got him in his word, "hooked" on being a mica clay maker.