---
Work coming soon
please check back.
Would you like to be notified when their work comes back in?
Let us know by sending an email to us at
pasquals@nets.com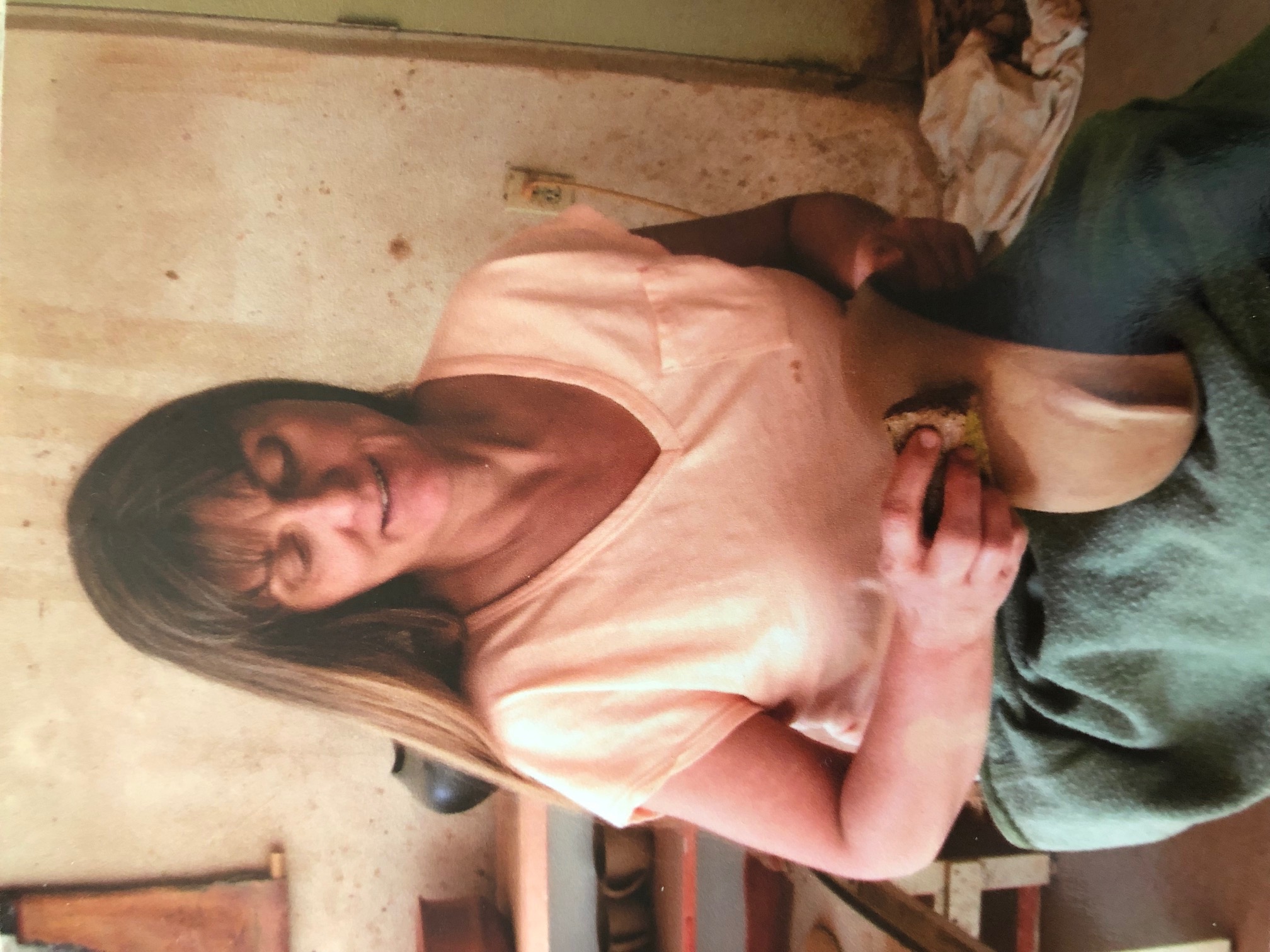 I work exclusively with micaceous clay found in the Sangre de Cristos and San Juan mountains of northern New Mexico. This clay has been used for hundreds of years to make cook pots, seed jars, ceremonial vessels and figurines. I was taught the traditional coil and scrape method of pottery making by the late Master potter and Jicarilla Apache Medicine Man Felipe Ortega, whose ancestors began working the mica rich clay over 400 years ago. It is my intention to honor him, and preserve and carry forward these traditional techniques. Therefore, pottery wheels and glazes are not employed in the process. The clay tells me what direction to take. Then water, wind, stones, wood and fire all lead the way to a finished piece.
Felipe taught me to view mica pots not only as containers for food, but as containers and givers of life. "They are as beings, created by the union of clay and water by way of the potter's hands and thoughts, which are transferred to the vessel. When they are fired, they are born. When they are broken, they return to Mother Earth." Understanding pottery from this perspective has made cooking in these vessels extremely satisfying for me. I am ever mindful of the elemental spirit that goes into the creation of a pot and how in turn the pot creates a sense of community when used to cook foods.
Mica in the clay body adds a sweet, earthy flavor to foods and allows one to use this cookware in the oven, the microwave and even on the stovetop. With proper care they can last for generations.
I'm a potter and teacher of this method. My studio is located in Canyon, Texas. Near the beautiful Palo Duro Canyon State Park.
Following the teaching of Jicarilla Traditions of mica pot making as taught by Felipe Ortega, Byers' mentor, she regards mica pots not only as containers but as givers of life. She states when these "beings" (the mica pots) are created by the union of clay and water by way of the hands of the potter's and their thoughts; they are born. The firing gives them life and the breaking of them their return to Mother Earth. Mindfullness in the creation, cooking, and sharing the food the pots give make a full circle for Byers. The elements of the merging of earth, wind, water, wood and fire brings forth the finished pot. Byers' spirit invested into the pots and the flavors mica imparts to all the foods cooked in them completes the cycle of her pots as "givers of life", and the knowing that the pots will be useful for generations.