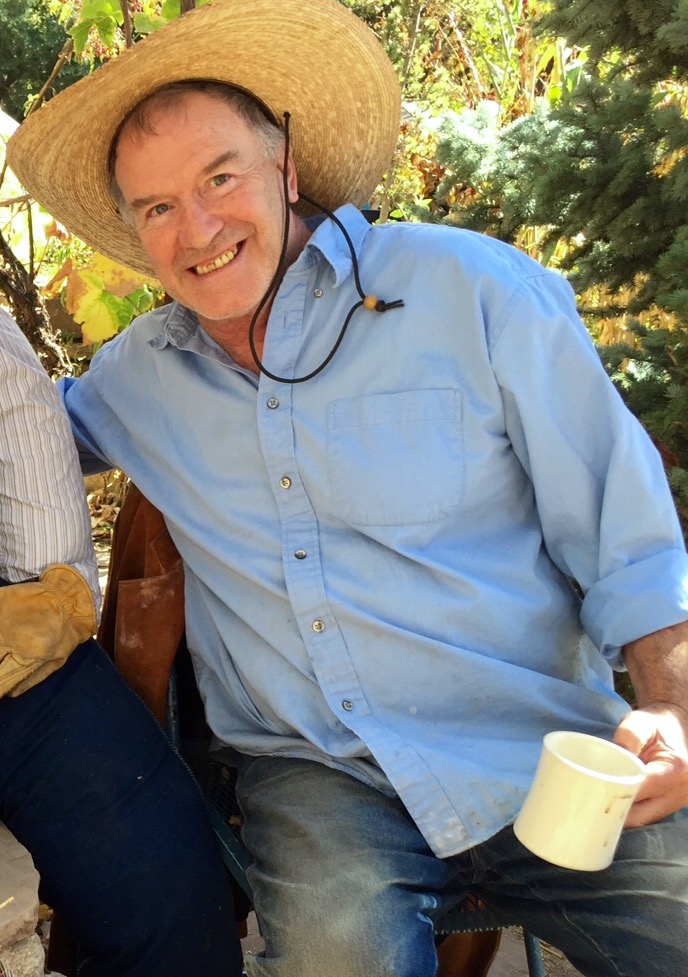 David Parsons was born in Ashland, Oregon and says he was "raised in a sawmill" in the Siskiyou Mountains, where he acquired a "taste for wood." Parsons studied art for two years at Southern Oregon State University, worked briefly on a Swedish freighter taking a shipload of lumber to Italy, and upon returning to the states, took up residence in Santa Fe, New Mexico, where he has lived since 1973. Because of his ingrained interest in wood, and its possible use in decorative and architectural
elements, Parsons took up the mallet and chisel to try carving and has been carving bas relief for thirty years.
Parsons grew up a babe in the Oregon woods - under the wood chipper machine of his family's business; Parsons Pine Products in southern Oregon. He's never gotten the wood shavings out of his head or hair. Stunning wreathes made exclusively with hand held chisels, in Parsons' capable hands make overlapping leaves for a rich pine wall mounted warm presence for home. Consider Plato's "honeyed head" in profile carved and chiseled as a wall plaque to illustrate Parsons' favorite classic tale. Another Parsons's wall plaque inspired from the Himalayas – The Tibetan Zodiac, is intricately rendered in deep relief. A square shaped, yet graceful wreath, features an encircling languid curling ribbon running through the leaves bearing the french phrase. "La plus change la plus la meme chose." C'est vrai.