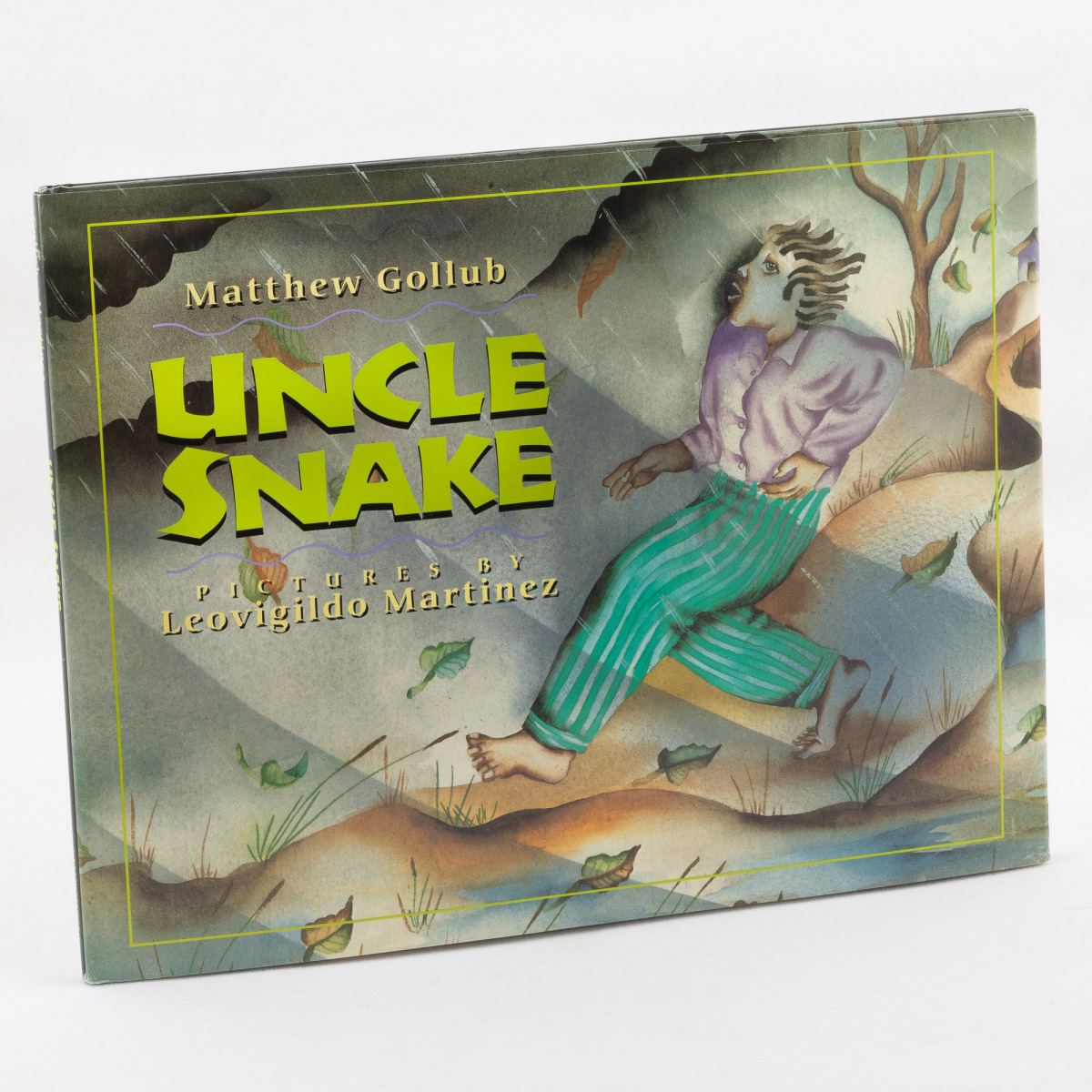 Uncle Snake By Matthew Gollub. Illustrated by Leovigildo Martínez
A mysterious and captivating tale explaining the origins of lightning. something unearthly happens when a boy enters a forbidden cave, and no curandero can change him back to what he was. only the nahual, a shape-changing magic worker, holds out hope: âyou are destined to show the world something new.â twenty years later, the young man now known as âuncle snakeâ finds out what that glorious something is.
hardcover 32 pages
tortuga press
10 1/2" x 12" x 1/4"