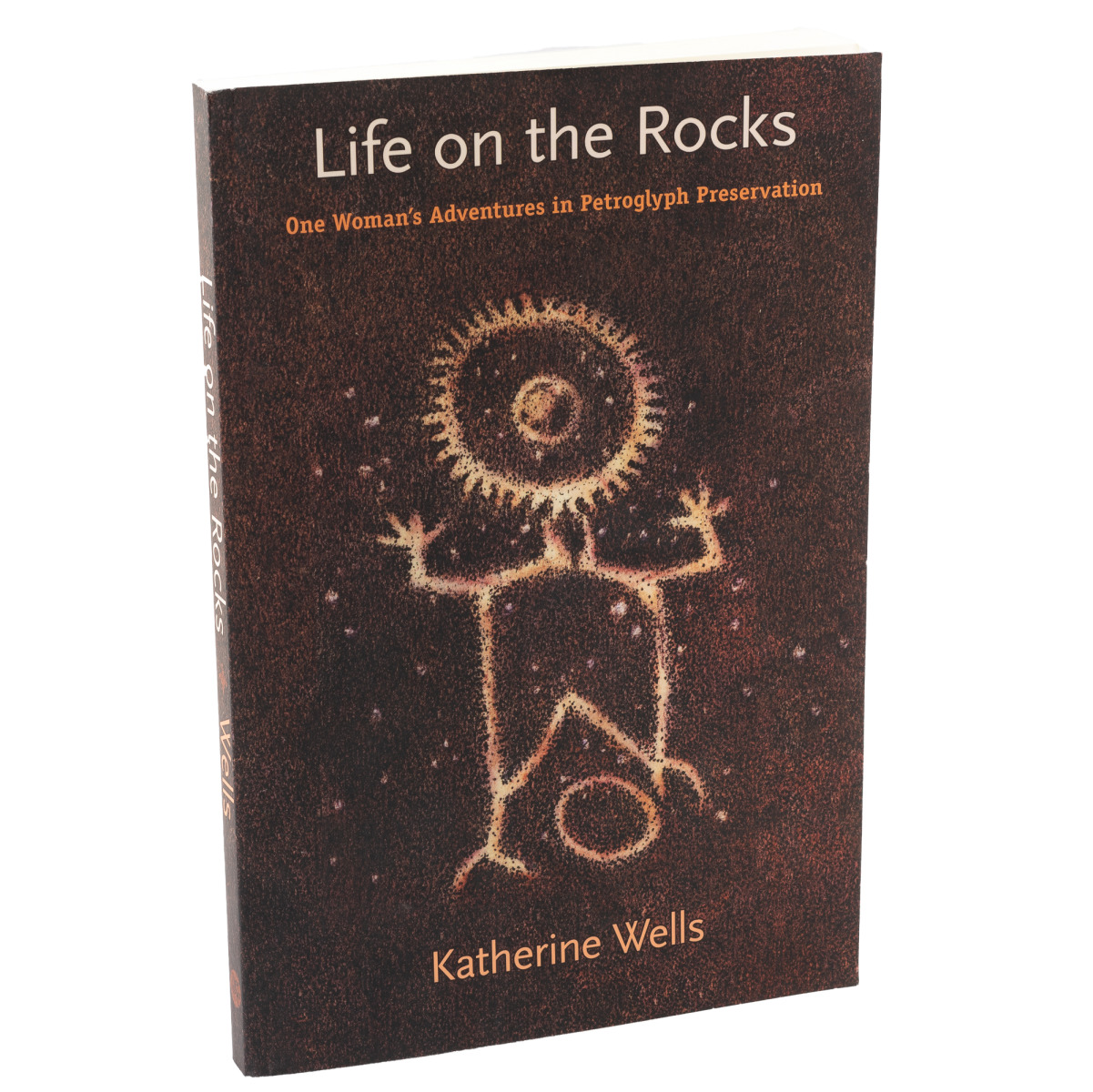 Life on the Rocks: One Woman's Adventures in Petroglyph Preservation
Katherine wells and her partner bought two hundred acres on a mesa just north of santa fe above the rio grande and became the conservators of 6,000 petroglyphs that cover the lands' large scattered boulders! the glyphs are from the tewa puebloan peoples' ancestors, known as the anasazi, who began creating their rock art from 1300 a.d. to 1600 a.d. this is her fascinating story of preserving and protecting these historic art treasures and the story of her gift of the land and the creation of an archiological conservancy. clouds, spirals, snakes, stars, life-sized horned human figures, flute playing animals, are just a few of the richest cache of concentrated rock imagery of the southwest.
soft cover 197 pages
unm press
9" x 6" x 1/2"